About
Corrugated Boxes
Corrugated shipping boxes are made of sheets of corrugated cardboard. Stacks of corrugated cardboard are trimmed, scored, and folded to create cartons of all shapes and sizes. Glue is applied to corners and folds for even greater stability.
Versatile – Economic – Sustainable form of packaging
Crafted to precise measurements
Constructed to any scientific specification
Super fast conversion of paper to box – Ensure faster delivery time
Printed upto two colors in one pass (Flexographic printing)
Multicolor printed on white or kraft boxes (Offset printing)
About
3 ply Corrugated Box
It consists of two outer liners and a middle layer of corrugated flute.
Best used as inner carton
To ship and store light weight products
Recommended weight of contents upto 15 kg
About
5 ply Corrugated Box
Consists of two layers of fluting media sandwiched between three layers of liners.
Able to withstand more pressure and loads as they can be stacked above one another in container and warehouse.
This is one of the most common cartons used to export goods
Best used as a master carton
About
7 ply Corrugated Box
Consists of three layers of fluting media sandwiched between four layers of liners.
Used to pack items such as very heavy furniture, metal parts, or items which required a very strong packaging.
Commonly used for heavy duty industrial packaging purpose.
About
Auto Bottom Box
Bottom can be automatically snapped and locked into place.
Designed for quick set up
Pre-glued on the bottom
No additional folding or taping required.
Fast packing time
About
Bin box
Ideal for maximizing warehouse shelf space
For an organized inventory
Easy to assemble without tape or stapling
Shipped flat
Front and back flaps lock to the main body adding more strength and rigidity.
About
Corrugated boards
Partitions – Pads – Fittings – Inserts
Flat form – Minimizing warehouse usage
Readily fed into the die cutter
Replace plastic – polystyrene – foam
About
Corrugated Folders
Great for mailing books, catalogues, framed pictures and other flat items.
Have folding lines at multiple depths that ensure custom fit
Simply place the product in the centre & fold the sides
About
Full Overlap Slotted Box
Flaps extend from one side to another
Used for heavy objects or rough handling
About
Half slotted container
No top flaps; Bottom same as RSC
Can be provided with a lid for top cover
Used as part bins, file folders, storage or pallet boxes
About
Hinged box with tuck-in-flaps
Primarily used for E-Commerce or subscription packaging
Fully customized with print
Dust flaps protect from debris, and the roll over sides add stacking strength and padding
Also known as mailer box
About
Integral Divider Container
Box with built-in partitions
Collapsible conveniently
Convenient for small volume shippers and light weight products.
Do not require extra partitions thereby saving warehouse space and packing time.
Best used to pack cuboid and cylindrical shaped products like electronic parts, bottles etc.
About
Mono carton
Made out of a single piece of paperboard and folded to give them the desired shape
Folded to required size and shape, and customized with wide variety of print
Used for packaging compact products such as medicines, cosmetics, food, and much more.
Promotional packaging box to boost brand value.
About
Pallet Box
Designed to transport and display large volumes of goods
Cost-effective alternative to traditional metal, plastic, or wood bulk packages
Also available with integrated cardboard pallets
High quality print available for optimum presentation
100% recyclable and made from renewable resource
About
Regular Slotted Carton (RSC)
The most common packaging box in the world
Easily assembled
Flaps can be taped shut
Can use variety of fluting media to provide strength and durability.
Can be collapsed and shipped flat
About
Reverse tuck end
Both the top and bottom have tuck ends except on reverse ends on the box.
Most popular choice by brands.
Wide variety of products can be packed like food, beverage, cosmetics and pharmaceuticals.
Gives an eye-catching look when custom printed.
Can be collapsed and shipped flat.
About
Roll end tuck top
Unglued box that needs to be folded when assembled
Three layers of corrugated walls for added strength
Top opens and closes with a tuck flap
Custom locks can be provided
About
Same side tuck end
Both the top and bottom have tuck ends on the same ends of the box.
Ideal if products can be inserted on either side of the box.
Gives an aesthetically pleasing look
Boxes are pre-glued; No glue or tape needed for packaging.
Can be collapsed and shipped flat
About
Shelf ready packaging
A comprehensive answer to retailer's needs
Attractive and innovative structural designs
Appealing printing to promote your brand
Quick and easy to open
Faster replenishment in store
Excellent product visibility and access
100% recyclable and made from renewable resource
About
Snap Lock Bottom Box
Includes a tuck top and a bottom that can be folded and locked into place.
Ideal for slightly heavier products.
Can be fully customized with print
About
Top and Bottom Telescopic box
Foldable lid and base boxes, also known as foldable two piece product boxes, are great for storing lightweight products such as apparel or food items. The lid and base can be folded together easily to form a sturdy box structure. While foldable boxes are thinner than rigid boxes, they can be shipped flat so that you save on shipping costs.
Great for storing lightweight products such as apparel or food items
Folded together easily to form a sturdy box structure
Shipped flat to save on shipping costs
About
Corrugated Roll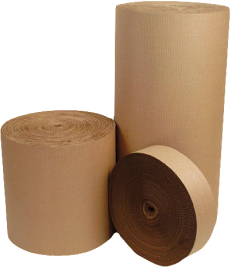 Single Face 2 ply sheets provides higher level of cushion, shock absorption and strength.
Easily adapts to all shapes
Specially designed to wrap oddly shaped household products, office items, fragile parts, paintings, metal parts, glassware and much more.